Welcome to the Comf Company Website.


Comf Company is the leading manufacturer of Battery Holders, Safety Battery Holders, Battery Clips, Contacts and Accessories. Many leading OEM and ODM clients use our products either unmodified or tailored to their specific requirement.
Ask us how we can help to meet your battery holder, contacts and wire assembly needs too!
NEW PRODUCT!
Comf's latest product adds to our extensive range of Coin Cell Holders.
The new CH006-2032 holder is a recessed mount style, giving you a lower profile above the circuit board. It is Rohs and Reach Compliant with gold plated contacts for superior conductivity and long corrossion free life.
Click the image on the left to be taken to the data page for full specifications on this new item.
Revised Product Catalog has been released.
Please click on the catalog image to be taken to the download page.

Look for the Comf Diamond as your guarantee of quality.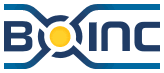 Using BOINC, Comf's Hong Kong office contributes to the greater worldwide community. Using the spare computing power on three ordinary desktop PCs, we hope to make a difference in improving the lives of many through shared community computing. Would you consider to do the same?