Welcome to the Comf Company Website.


Comf Company is the leading manufacturer of Battery Holders, Safety Battery Holders, Battery Clips, Contacts and Accessories. Many leading OEM and ODM clients use our products either unmodified or tailored to their specific requirement.
Ask us how we can help to meet your battery holder, contacts and wire assembly needs too!
IP68 Certification
Comf's SBH-341-5 Water Proof Battery Holder has received independent testing that it conforms with the IP68 rating for dust and water ingress.

We are very proud of this product, and this latest testing confirms the quality standard that we have strived to acheive and maintain across our whole product offering.
SBH-341-5 Water Proof Battery Holder

Look for the Comf Diamond as your guarantee of quality.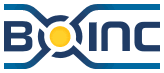 Using BOINC, Comf's Hong Kong office contributes to the greater worldwide community. Using the spare computing power on three ordinary desktop PCs, we hope to make a difference in improving the lives of many through shared community computing. Would you consider to do the same?